Opinion Poll
Since June 2018 Vizagites came to know through the newspapers that a Rs. 100 crore project was being considered on the beach road near the Kursura submarine. The proponents of the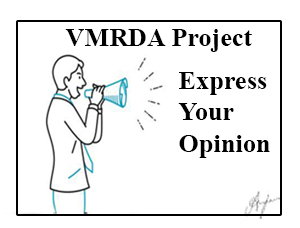 project were said to be VMRDA, GVMC, Tourism and the Navy. While the first three were putting in funds, the Navy was contributing a Sea Harrier aircraft.
The components of the project were envisaged as a naval museum comprising the existing Kursura submarine, TU 142 aircraft museum and the Victory at Sea memorial plus an added decommissioned Sea Harrier aircraft an underground tunnel of 900 meters and an underground car park for more that a 1,000 cars and 1,000 bikes. Please note that the tunnel component had now been dropped by VMRDA.
This project is highly controversial for several reasons, with the public and the administration taking opposing views on the need to thrust this project into an already crowded beach road.
To get an understanding of your views we are conducting a quick survey. We request you to take a few moments to fill the questionnaire and also share it with your friends.
(Survey conducted on behalf of Mr. Sohan Hatangadi)