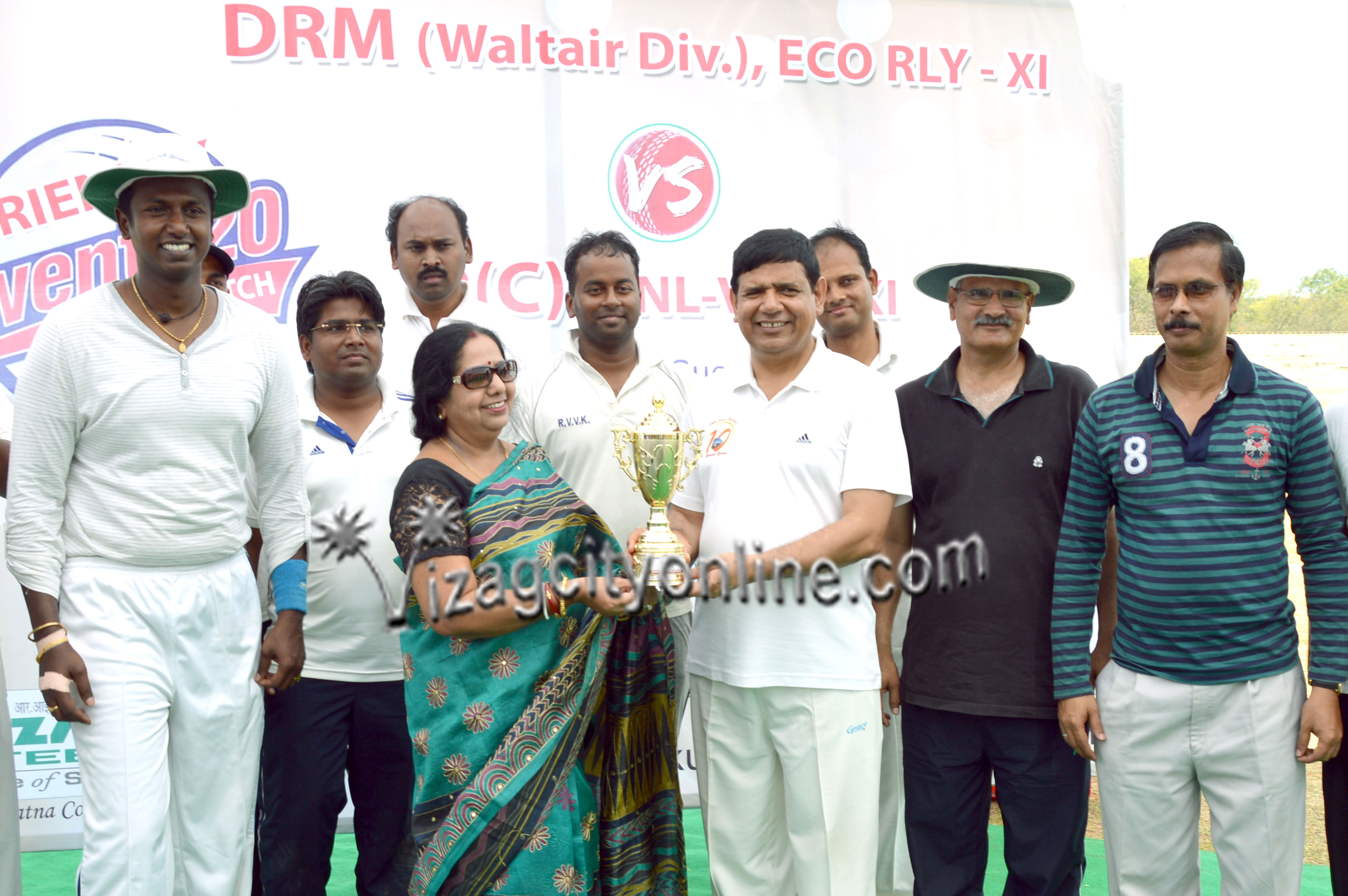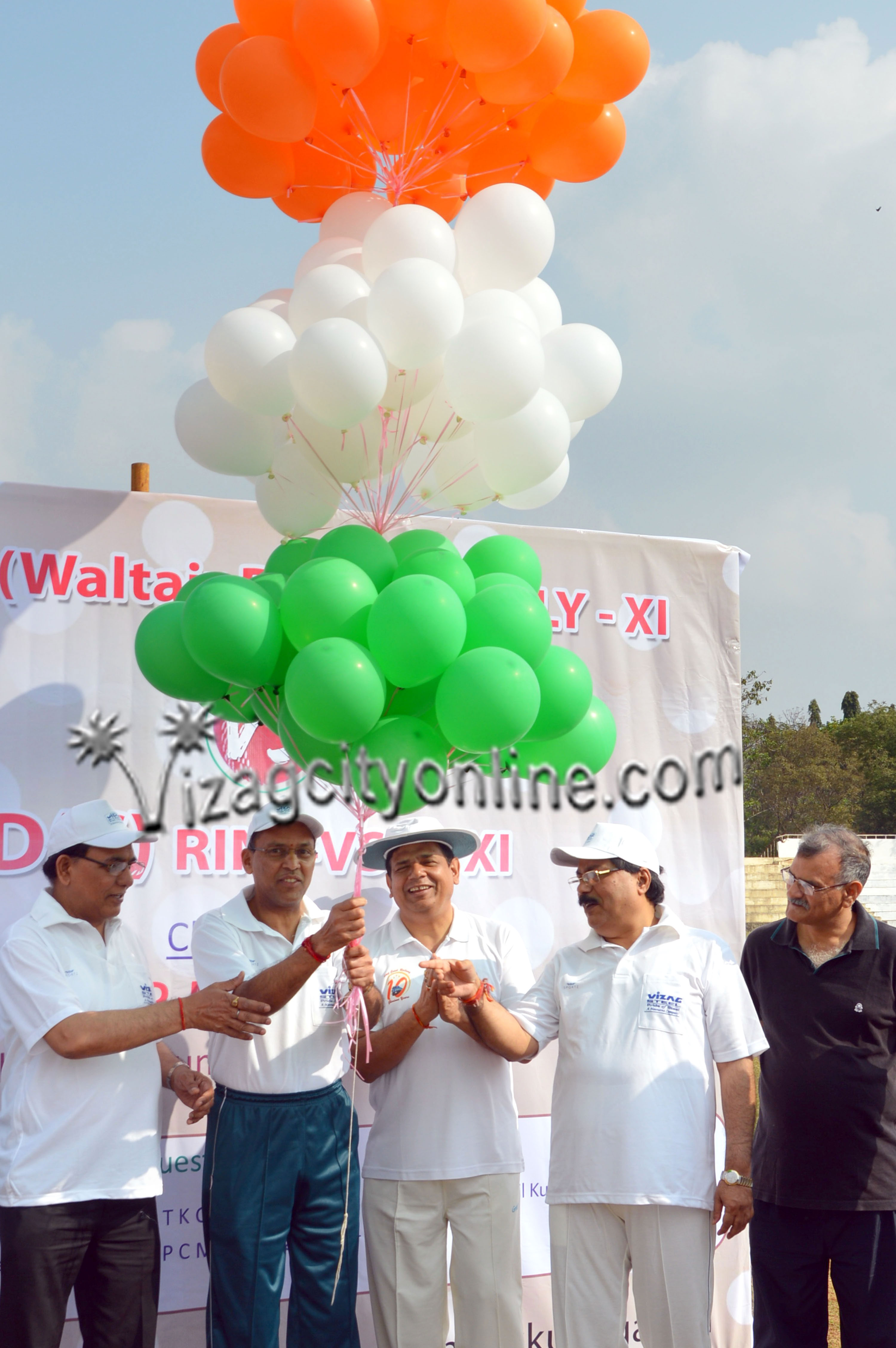 Promoting sports with business and fostering a climate of co-operation and collaboration, RINL, Visakhapatnam Steel Plant today conducted a "Friendly Twenty 20 Cricket Match" between Director (Commercial) RINL - XI V/s DRM (Waltair Division) ECO Railway-XI at Ukku Stadium. The match witnessed a overwhelming response from the sports fraternity not only from Ukkunagaram but also from the neighbouring areas. Senior officials of Railways and Steel Plant were present.

The Chief Guest, Sri P Madhusudan, CMD, RINL inaugurated the match by releasing of colourful "Business Partner Balloons" to mark the event amidst applause from Sri Anil Kumar, DRM, Waltair Division, ECO Railway, Sri Umesh Chandra, Director (Operations) RINL, who were the guests of honour. Both the teams were introduced by the respective Captains – Sri TK Chand and Sri Anil Kumar to the chief guest.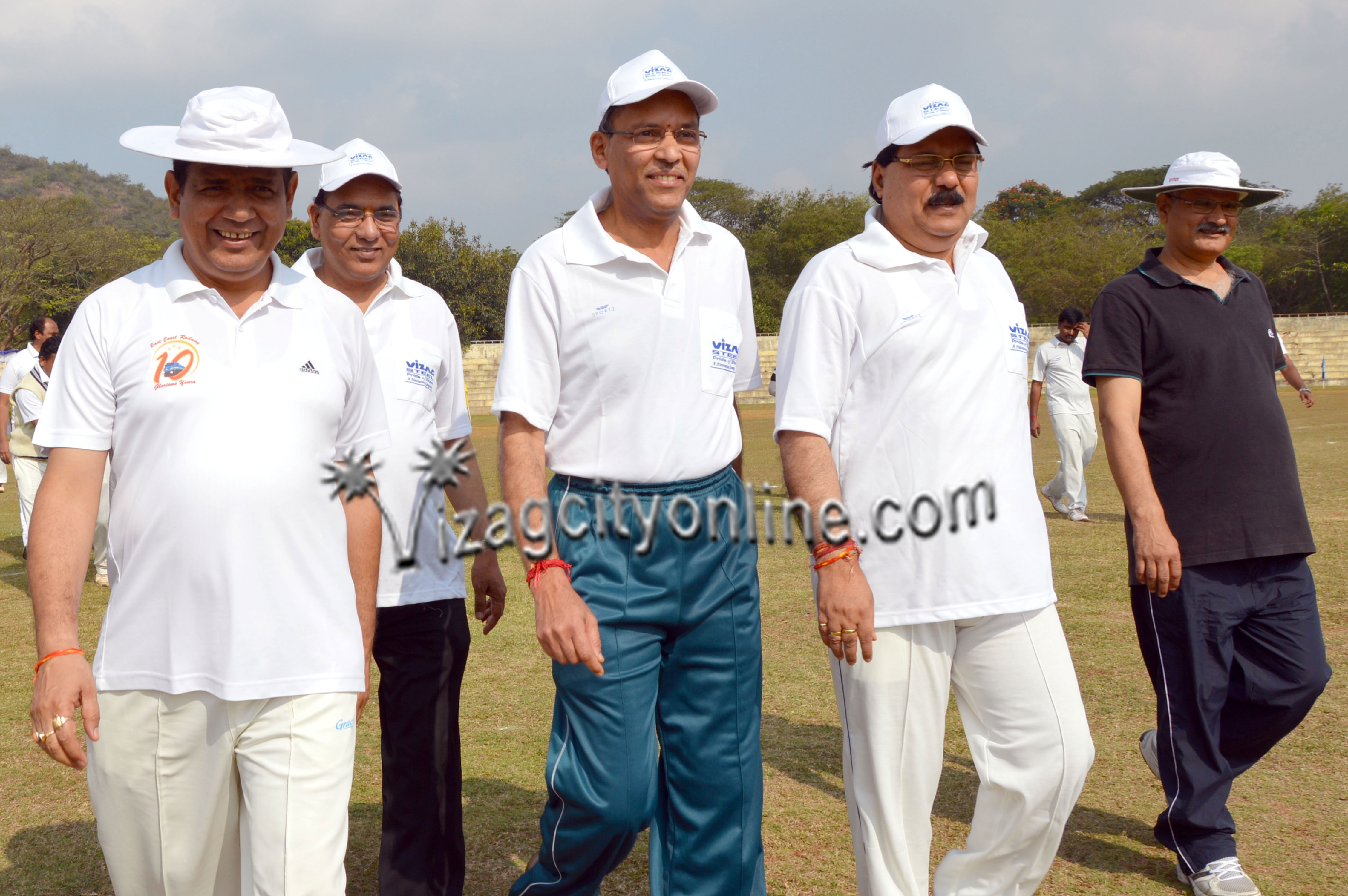 The Railways emerged victorious and annexed the trophy by scoring 133 runs for 7 wickets in 20 overs. RINL stood with runners up by scoring 102 runs by losing 5 wickets in 20 overs.

The team spirit of both the teams were acknowledged largely by the spectators. Earlier, the Steel Plant Captain, Sri TK Chand, Director (Commercial) won the toss and offered DRM to take the choice of bating.

Sri Madhusudan, CMD, RINL thanked the railway authorities for their continuous support towards RINL's growth.

After receiving the trophy, Sri Anil Kumar, DRM in his message lauded the initiatives of RINL in fostering relations with Railways and hoped that RINL would emerge as a strong leader in the Indian Steel Industry. The railways has always been supporting RINL in its journey towards excellence, he added.

Smt Preeti Roy, President of Visteel Mahila Samiti (VMS) presented the trophy to Sri Anil Kumar in the presence of Railway officials.

Smt Anju Anil Kumar, Smt Sushma Chouhan, Vice President of VMS and others graced the occasion.

Sri Dinesh from Railways declared as the best bowler, Sri R Shankar from VSP declared as the best fielder, Sri V Tirumala Rao from VSP as the best batsman. Sri Maileri from Railways declared as the man of the match.