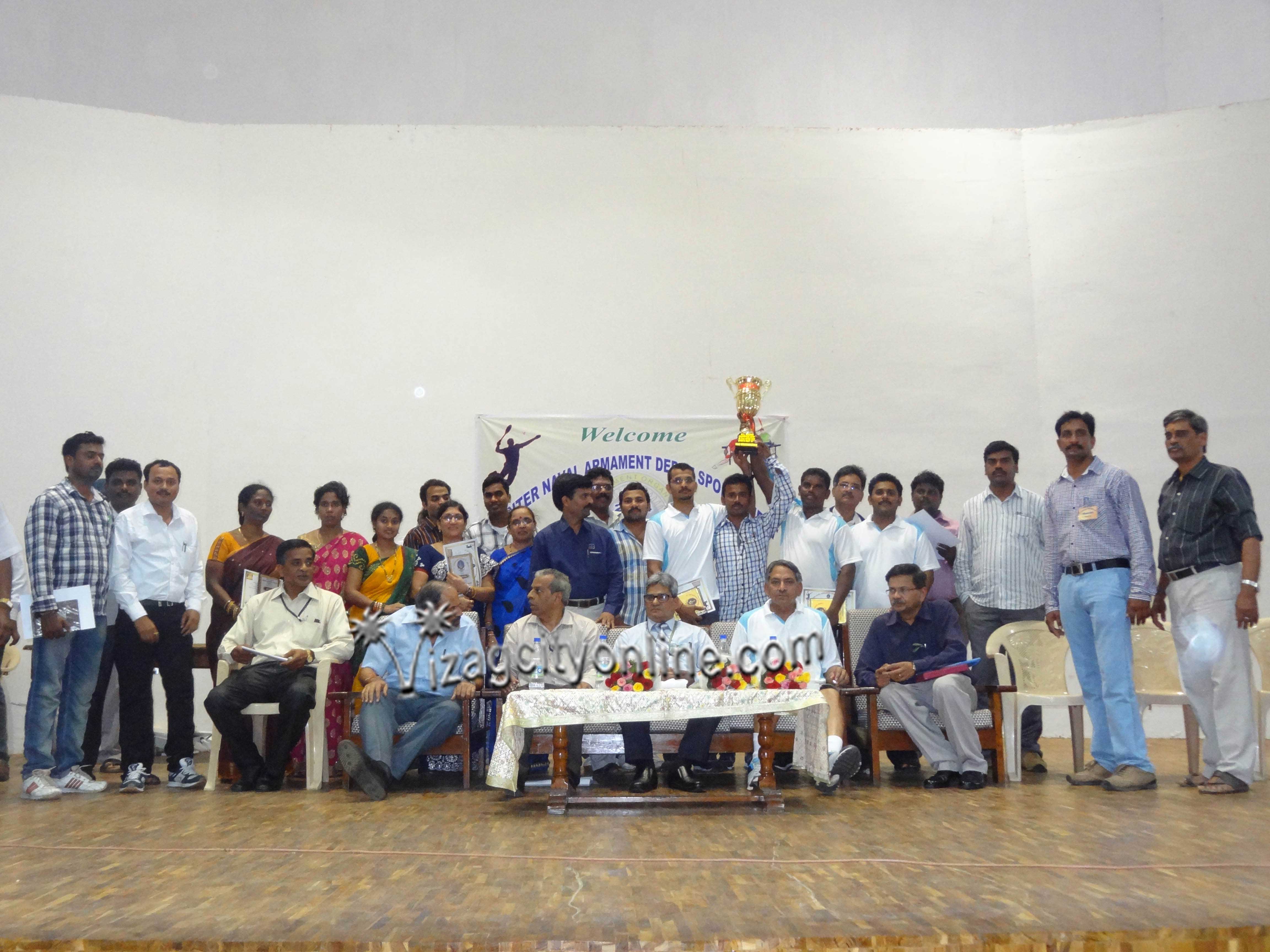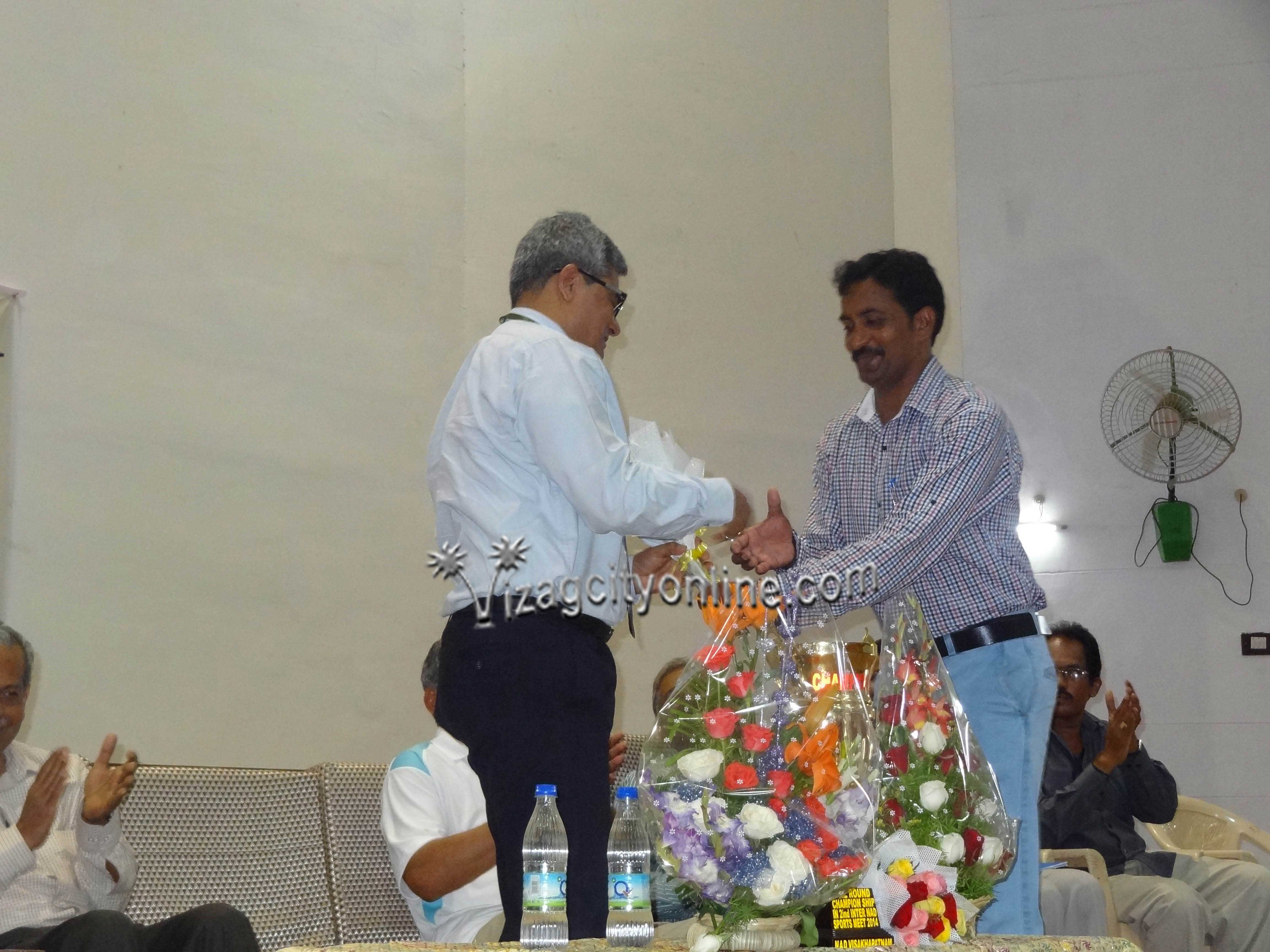 The second edition of the Inter NAD Sports Meet being held at the NAD Colony by Naval Armament Depot, Visakhapatnam concluded today, 26 Mar 14. A total of eight teams from the Naval Armament Depots of Mumbai, Alwaye, Karanja, Balasore, Goa, Karwar, Sunabeda and Visakhapatnam, comprising 75 contestants, competed across the four disciplines of Table Tennis, Badminton, Chess and Caroms.

The event provided a platform for sportspersons from all the armament depots across the country to interact in an informal setting and showcase their sporting skills. NAD Visakhapatnam team won the Inter NAD Sports Trophy for 2014-15 and NAD Alwaye team was the runner-up. Shri GS Bhatnagar, Director General, Naval Armament, was the Chief Guest at the concluding ceremony and gave away the prizes to the individual winners and trophies to the winning teams. The three day event was inaugurated earlier by Shri G Jeyachandran, Chief General Manager, Naval Armament Depot, Visakhapatnam on 24 Mar 14.

The previous edition of the annual event was held at NAD Karanja, Mumbai in 2012-13, which saw the host Depot emerge champions and NAD Visakhapatnam, the runners-up.